Flags
Pawprints Border Clip Art
Muddy pawprints make a border on this printable letter paper. Click here to print a full size sheet of pawprint letter paper.
Scroll down to save or print smaller pawprint border clipart frames.
Use the paw prints border graphic on this page for making labels, notecards or small borders.

Did you know you can find more pawprint borders on this web site?
Right click the paw print image below to save a copy on your computer, or print this page and cut out the pawprint border frame to use in cut and paste crafts.
Click here to open a full page size 8.5" x 11" pawprints letter paper sheet in PDF format.

Good Dog Paw Print Shirt
See all the dog clothes at zazzle.com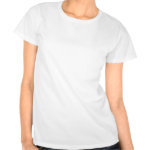 Love My Cat Tee Shirt by imagefactory
Customize shirts at zazzle.com.

Pet Fashion Hawaiian Hibiscus by imagefactory