Printable Skull Mask Paper Craft or Template
Skeleton skull face mask, ready for you to print and cut out or use as a pattern template.
Make a skull mask or decorate a day of the dead skeleton face.
Flags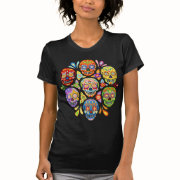 Day of the Dead Sugar Skull Shirt
Add your own scary details to this skull mask printable for Halloween or decorate your blank skull with plenty of colorful folk art for Day of the Dead.
Skull Face Mask Pattern
Adjust size and position of eye holes to fit wearer. Cut out eye holes and add string or ribbon ties or ear loops to the sides or attach to a stick to hold mask in front of face.
For best results, load your printer with card stock or heavy photo paper before printing.
Printable Skull Face Mask Template
More Skull Mask Patterns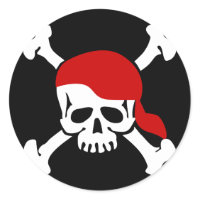 Skull and Bones Stickers by imagefactory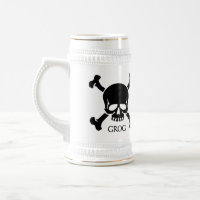 Pirate Grog Stein Tankard by imagefactory